5 November 2021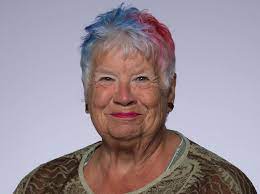 We had a wonderful visit from our Mayor of South Ribble Jane Bell
Jane led an assembly for all the children talking about the role of Mayor and the many brilliant things she gets up to. A number of children now want to be Mayor of South Ribble and I am sure some of them will be one day!
Jane also read a number of stories to the children that had been written by young people from South Ribble during the lockdown and she has asked our wonderful children to write some more short stories to send to her.
Jane then spoke specifically to our Pupil Parliament and to the Year 6 class where they asked her further questions and made comments about things they'd like to see improved in Leyland.
Jane has promised to return to us after Christmas and has even extended an invite to the Pupil Parliament to visit her in the Mayoral Parlour.
Posted by Mike Mitchell