23 October 2021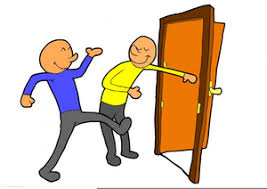 I just wanted to say that our first half-term back has been a great success even in the midst of the additional challenges that a pandemic brings!
We've been OPENING DOORS for our children into learning and life. Here are some of the things that took place at Seven Stars over the last eight weeks since we started back in September:
- Year 6 residential activity holiday to Hothersall Lodge
- Visit of Rock Kidz with focus on resilience and tolerance (as well as great music!)
- Scholastic Book Fair
- Money Matters workshops in Years 5 and 6
- Macmillan Coffee morning
- Visit from the Local MP Katherine Fletcher talking about COP26 and about her role as MP
- Election of our Pupil Parliament
- Visit from John Vale and the Creepy Crawly Roadshow talking about minibeasts, animals and links to the science curriculum (habitats, adaptation, environment, animal characteristics and life-cycles)
- Visit from local Police (two new PCSOs and Beat manager) talking about personal safety to all the children and introducing themselves as a friendly face
- Black History month focus
- Visit from local High School Head teacher
- Assembly by Liz Hamilton from Leyland Baptist Church
- Halloween discos (first in two years) and EYFS dress-up day
- Very successful Stay and Play morning in Early Years with lots of parents attending
- Visits of parents after school to meet the Year 1 teachers and see the environment
- new Phonics Shed implementation with training (Spelling shed next half-term)
- Commencement of our Outdoor Curriculum activities with Mrs Wheatland every Thursday afternoon
- Spanish lessons delivered in Key Stage Two by our own specialist Spanish teacher Miss Fletcher (with a popular Spanish after-school club running for Year 2 children)
- Music sessions delivered in Years 4 to 6 by Mr Stott our resident music teacher (with children learning an instrument and many taking part in an after-school choir)
- Tag Rugby 'festival' by South Ribble and Tag Rugby club on a Friday after school
AND the learning around school has been fabulous. Our amazing children have settled back so well and we are so proud of everything they are achieving - well done to every single one of you.
We can't wait to return in November for another fantastic term!
Posted by Mike Mitchell