6 September 2021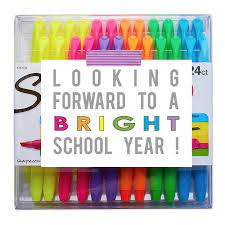 We are so excited about the year to come.
Our wonderful children came in today with smiles on their faces and had an amazing day. Well done to every single child for a great first day!
Our motto at the moment is 'Look Forward'.
We are LOOKING FORWARD to a year of great learning when we will ask brilliant questions and find out amazing answers, build up our knowledge and develop our skills and never give in (see our Open Doors Curriculum on the website)
We are LOOKING FORWARD to a year of fantastic experiences and events when we can connect with each other, inspire one another and get involved with things we've never done before, visit places we've never been to before and see things we've never seen before.
There are lots of things going on including:
- Rock Kidz workshops
- The visit of Katherine Fletcher MP for South Ribble
- Scholastic Book Fair
- Macmillan Coffee morning
- Year 6 residential to Hothersall Lodge
- Halloween Disco
- Pupil Parliament elections
(and that's just in the first term!)
Watch this space as we report on all the wonderful things going on and don't forget to read our weekly newsletters
We are LOOKING FORWARD to working with all our parents, carers and friends for the sake of our amazing children
Posted by Mike Mitchell