23 April 2022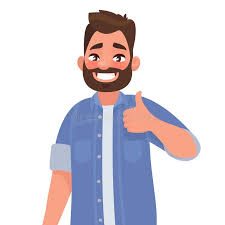 Welcome back
It was once again so lovely to see the smiling faces of our wonderful children returning to school on Tuesday and bringing with them the sunshine!
Thank you to Mrs Walsh and the brilliant staff at Seven Stars for ensuring everything ran smoothly during the last part of the Spring term while I was not well. I have returned feeling much better and it's so good to be back and looking forward to a fantastic Summer term.
Class Newsletters
Please read the class newsletters that will be going out this week on Class Dojo and will be on the school web-site class pages. It will tell you all you need to know about what your child is doing over this final term.
OPAL and our new sheds
Once again a big thank you to Biggar Groundworks Construction Ltd. for the donation of the large green storage sheds that have now been built and are in place for storing all our OPAL play equipment.
OPAL is continuing to have a positive impact on our children's social skills, play skills and behaviour during lunchtimes and with the nicer weather we hope it also means the children will not be so muddy coming home!
We did a play assembly on Tuesday repeating again rules around health and safety and the difference between 'toys' and 'tools' and making sure they have fun whilst still staying safe.
On Thursday 19th May at 2pm we will be opening up the school to parents for a Play Assembly when you can hear about what we are doing and then go outside with the children to see what OPAL looks like in action
Well done!
Congratulations to all our winners of awards this week.
Our Star of the Week was for Reading and our VIP was for Respect (Respect for others, Respect for self and Respect for the environment)
COVID-19 update
As you know we are now in the phase of 'living with COVID'. However we do still need to try this virus with continued vigilance since there are still a large number of schools around the country facing some high absence rates due to COVID amongst staff and pupils.
Testing is no longer a routine requirement for people to get tested and the tests are no longer free (contact the NHS if you are not sure as some people with health conditions can still get free tests)
The advice now is that:
adults with the symptoms of a respiratory infection, and who have a high temperature or feel unwell, should try to stay at home and avoid contact with other people until they feel well enough to resume normal activities and they no longer have a high temperature
children and young people who are unwell and have a high temperature should stay at home and avoid contact with other people. They can go back to school, college or childcare when they no longer have a high temperature, and they are well enough to attend
adults with a positive COVID-19 test result should try to stay at home and avoid contact with other people for 5 days, which is when they are most infectious. For children and young people aged 18 and under, the advice will be 3 days
We will update the advice and risk assessment on our school web-site
Flowers for Ukraine
Our children have been painting flowers for peace in Ukraine and will be creating a display in the school hall over the next few days
Reminders
- can children please come to school in the correct school uniform on the days when they are not doing PE (including black shoes). If you are struggling to provide school uniform please speak to the office or Mrs Wright on 01772 422503 because we have some spare uniform items in good condition in school that we can provide free of charge.
- Mrs Wright is available if any families need support during these tough financial times (see our school web-site on the 'support' page for information about help available)
Morning toast and fruit
From Monday 25th April we will be starting up our morning toast and fruit again (made by the kitchen for morning break at 10.20am)
Toast will be 20p
Crumpets 30p
Fruit 40p (or 20p for half)
If your child would like a snack please send them in with the money either for each day or for the whole week (to give to their teacher)