10 December 2022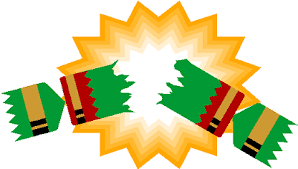 We have been celebrating Christmas in style at Seven Stars
Our Christmas shop and tombola were a hit. Children could buy or win things for themselves or as presents for giving to family and friends for Christmas (and any profit raised will go towards OPAL play equipment and resources)
The children looked great on Christmas jumper day and we enjoyed a delicious Christmas lunch prepared by Dawn, Kerry and Jade. Thank you to all the staff for helping out and to Carol our Chair of Governors and Liz from the Leyland Baptist church.
On the Thursday afternoon Father Christmas took time out of his busy schedule to visit the children in all the classes and present them with Selection Boxes. The children were so happy to see him come and tell them how good they'd been that year and take time to chat to them all.
Then in the evening of the same day we had a brilliant PTFA Christmas Bingo. The turn-out from parents and family and friends was phenomenal and lots of chocolates were won. The children took part in a Christmas colouring competition and everyone had a great time (and delicious food!)
We are really looking forward to the Christmas performances next week by our Early Years and Years 1,2 and 3 pupils.
We have also been preparing a Christmas assembly with dioramas provided by Year 4 for next week.
What a great way to celebrate this wonderful time of year.
And our key message is that Christmas is all about friendship, kindness and love. Being together is the most important thing and we wish everyone a very happy, kind. loving and fun-filled time!