23 September 2023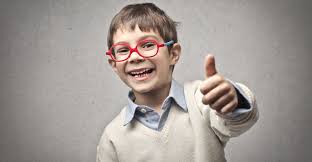 It has been a wonderful start to our academic year and a big thank you to all those parents who have managed to make it to our 'Meet the Team' meetings so far.
Please keep checking your Class Dojo messages where all information is sent out and where you can also tell us about the amazing things your children are doing outside of school.
We have started the year with a big focus on one of our core values of RESILIENCE. Teaching the children to have a go at everything, do their best, keep going even if it is difficult (the work does get more challenging as they move up year groups!) and to develop a growth mind-set (overcoming difficulties and set-backs with help and support from those around them). We are learning the song 'Try Everything' by Shakira if you want to join in at home!
Our Early Years children (Nursery and Reception pupils) have made an outstanding start to the year and it's been a joy to see the smiles on their faces as they have got busy in class and started to learn the routines of school and learning. They are a real credit to their families and we look forward to seeing them flourish as they journey through our school.
The scholastic book fair is in our school at the moment with lots of lovely books to choose from (we all love reading at Seven Stars) and some of our 'Star Writers' from Years 2 to 6 were awarded a £5 book voucher this week for amazing effort in their writing work that they could spend at the fair.
Well done to Years 4 and 5 who have started swimming this term and it was great seeing some of our parents and children taking part in the PASTA club on Thursday with South Ribble Coaches (learning about healthy eating and healthy exercise).
We've also had South Ribble Coaches training up 20 of our Year 5 and Year 6 pupils in becoming Playground Sports Leaders so we are looking forward to the activities they will be leading with the younger children in school
As well as lots of great learning around school we also have some fantastic events coming up including:
- Macmillan Coffee Morning (11am onwards in the Shawbrook Hall Friday 29th September)
- Anti-bullying ambassadors alien description competition
- OPAL parents invitation at lunchtime to join the children outside on the bikes, up the trees, in the mud and puddles or building dens
- Pupil Parliament election on Thursday 28th September
- Rock Kidz concert and workshops with a focus on anti-bullying in November
Please read through this web-site where you will find lots of useful information about our school and don't forget to keep checking Class Dojo for all the messages and key information to make sure your child's time in our school is amazing.
Posted by Mike Mitchell