21 November 2022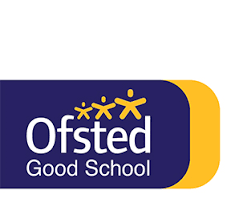 We were so pleased with the outcome of our recent Ofsted inspection in July 2022.
It was a huge achievement to maintain our 'GOOD' judgement after the challenges of the last few years with the pandemic and its impact on our children, families and staff.
You can read the full report below:
July 2022 Ofsted School Inspection Report
Some of the key things that were said:
Pupils are cared for well at Seven Stars. They know staff put them first. This helps pupils to feel safe and happy. Pupils new to the school are welcomed and easily make new friends. Leaders have high expectations for pupils' achievement and behaviour. Parents and carers value the support that they receive from staff. One parent's comment, which was typical of many, was, 'Staff go above and beyond to ensure that my child accomplishes the goals that they set.'
Pupils told inspectors that the aspect of school that they value the most is the time given to them by caring staff.
Leaders provide an ambitious curriculum for all pupils, including children in the early years.
Staff skilfully adapt activities so that pupils and children with SEND can access the same ambitious curriculum as other pupils.
Teachers work effectively to develop younger children's understanding and pronunciation of words while they enjoy rhymes and stories in the Nursery class. Older pupils talked with confidence about words that they learn that enrich their oral and written communication. Pupils told inspectors that they enjoy reading books from a wide range of authors. Pupils who fall behind with their reading are identified quickly and get effective support that helps them to catch up.
Adults and pupils have supportive relationships. Lessons are orderly. Pupils behave well and focus on their work. Leaders plan positive activities at breaktimes. This helps to ensure that disruption on the playground is rare. Pupils attend school regularly.
Posted by Mike Mitchell