17 April 2021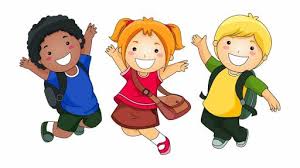 A big hello to all those children and their families who have been offered a place at our wonderful Reception class starting in September 2021.
We are very much looking forward to your child starting with us in September and are getting everything in place to make it a happy, safe and exciting start to their school career.
At Seven Stars school we call our Reception class the 'Rockets' class because they are launching off into a wonderful universe of learning and fun (each class in school is named after a constellation) and they are part of the bigger 'Superstars' unit which includes our Nursery class ('Moons') led by Mrs Hollinghurst, who is our Early Years Foundation Stage Leader.
We can offer 'tours' after school for any parents who would like to look round, see the class and meet the staff. Please phone our school office on 01772 422503 if you would like to visit us after 3.30pm
(You will be asked to wear a face-covering, sanitise hands on entry and keep a social distance due to the current pandemic).
We have a wonderful new website and we have added this letter and all the information you need on the website (and this will be updated as things change or need adding).
The website also provides a lot of the information you need to know for your child. Visit the site at:
Reception and Early Years class pages
Date for the diary: On Thursday 24th June we will having a 'Welcome to Seven Stars' meeting in the school hall for parents where will go over all the information you need to make sure your child has a successful start to school, answer your questions and you can meet your child's teachers. We are offering two times when you can attend the meetings:
1.30pm to about 2.30pm
OR
4pm to about 5pm
(we will send out more information nearer the time)
We are looking forward to meeting you all whether you are familiar to us already or brand new faces.
See you soon!
Mike Mitchell
(Head teacher)
Mrs Hollinghurst
(Early Years Foundation Stage Leader)
Posted by Mike Mitchell