26 March 2021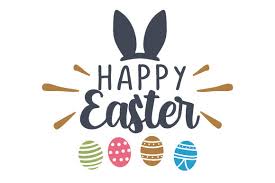 Happy Easter
We all hope you have a brilliant Easter break after such a stressful last few weeks/months. Thank you for all your support, patience and kindness during this year so far and we are getting things ready for a focused, fun and hard-working Summer term when we get back.
Please keep a lookout on the school website https://www.seven-stars.lancsngfl.ac.uk/and Class Dojo pages for news of events and things coming up
Goodbyes
A big goodbye to Mr Gatefield who has been working in our Hercules class over the last few weeks.
Thank you for all your support and we wish you all the best in your new teaching role at St Petes.
Welcome
To Mr Whittaker, Mrs Simpson, Mrs King and Miss Moore who have all been working hard over the last few days and weeks in our school to support our children during this challenging time.
Teachers
Thank you to Miss Thomson for working so hard over these last few days on our PE and Sport subject development, and thank you to Mrs Warner for holding the fort in Year 1 while Miss Thomson has been doing that. We will be releasing teachers in a similar way from their classes over the Summer term in order to develop their subjects (each teacher has responsibility for one or two curriculum subjects) so that Seven Stars can have a curriculum to truly be proud of.
Miss Thomson will be back in class after Easter continuing with the amazing job she does as class teacher.
Please see the school web-site for more details about our 'Open Doors' curriculum.
Thank you also to Mrs Walsh who has been working so hard with Special Educational Needs throughout the school as well as everything else she has to do as Deputy Head and we are so fortunate to have such a talented teacher in Miss Martin in Year 3 as well to keep the learning happening.
SEND Unit?
You will be aware that we are in the process of deciding whether to have an SEND unit based at our school.
This is a decision that will only be made after we have discussed and clarified all the facts and implications.
We will only go ahead if we think it is in the best interests of the children of our school.
We are weighing up all the benefits and will be releasing further information after Easter so all parents, staff and governors can then see exactly what is being considered (see Class Dojo post of March 22nd for further details and the consultation survey to complete)
SEND newsletter (lots of information and activities):
https://www.lancashire.gov.uk/media/915564/find_newsletter_spring_2020.pdf
Twice weekly COVID testing
(Staff in school already do twice weekly testing)
Latest information:
If you're a member of a household, childcare bubble of an early years child, a pupil, student or staff of a school, nursery or college, you can
Positive cases
If any child develops symptoms of COVID-19 they should go for a test and isolate if it is positive.
If their symptoms started with 48 hours of their last contact in school (2pm Friday 26th March) and their test is positive then parents must tell the school by emailing head@seven-stars.lancs.sch.uk or phoning 01772 422503 and leaving a message. Everyone who has been in contact with that child will then be contacted by school and will need to isolate for 10 days (keeping checking Class Dojo and Facebook)
Be Nice / Be Kind campaign
We have been having a 'Be Nice' campaign in school and will continue to have the Be Nice campaign
We can all get stressed at times (children, parents and staff) but being 'nice' is always important.
It is not soft or weak to be nice (kind, polite, respectful) to others but powerful and life-changing.
We are teaching our children the power of being nice (kind, polite and respectful)
Please model this 'nice' (kind, polite, respectful) behaviour to the children
On-line gaming
We are putting a letter together to all pupils about on-line gaming.
It's a great thing to do but some children are using inappropriate language and behaviour while on-line.
Please report or block anyone acting in such a way and make sure you know what your child is up to when they are on-line
Vegetables
We are developing our vegetable patch and some children in Year 5 and Year 6 have been planting broccoli, lettuces, peas, onions and a whole variety of veg ready for us to use in soups in the Summer term
Posted by Mike Mitchell